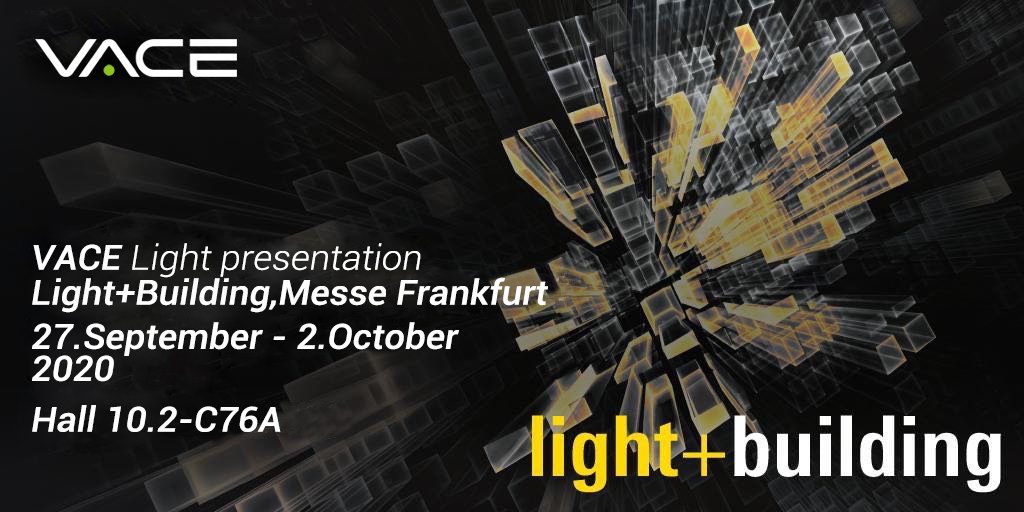 Due to the impact of the new coronavirus pneumonia epidemic, Light + Building 2020 (Frankfurt International Lighting and Building
Technology and Equipment Exhibition) originally scheduled to be held in Frankfurt, Germany on March 8 will be postponed to September.
Organizer Frankfurt Messe Ltd. issued an official statement saying: "Given the spread of the new coronavirus epidemic in Europe and
in-depth consultations, Frankfurt Messe GmbH has decided to postpone Light + Building. This world-leading technology trade in lighting
and building services The exhibition will be held in Frankfurt from mid to late September 2020. The exhibition partners ZVEI and ZVEH
support this decision. "
"Since last weekend, a new coronavirus pneumonia epidemic has emerged in Italy, and the company is working closely with the public
health department of Frankfurt to conduct a new analysis of the situation. Customers from China need to undergo multi-level health checks.
For Frankfurt Messe, Implementing this inspection will be extremely challenging. In addition, more and more travel restrictions have been
implemented, making it difficult for both exhibitors and exhibitors to participate in the fair. Therefore, the organizers decided to postpone
Light + Building. This decision was awarded by German Electrical and Electronic Engineering ZVEI and ZVEH support from partners in the
light and building, electrical installation systems, and lighting working groups. Italy's most important association also supports this decision.
Following Germany, the largest exhibitor And the audience came from China and Italy. "
"Light + Building is the most important meeting place for architects, industry, installation and retail / wholesale industries, and planners. As
an innovation forum and interdisciplinary market, it not only helps to promote business and connectivity, but also helps to ensure an accessible
A sustainable future. There is no doubt in the industry that we absolutely need this platform to do business. Therefore, Messe Frankfurt wants
to ensure that all market participants in this season have access to the opportunities created by Light + Building. Therefore,
Light + Building 2020 will be postponed and will be held in Frankfurt from mid to late September 2020. "